"...created my first campaign with Google ads in a few minutes and it already has a positive ROI this week..."
"Hi Ben, been testing out the tool this week and this is amazing. I created my first campaign with Google ads in a few minutes and it already has a positive ROI this week. This lets me do so much more than other apps I've purchased have and the interface is very sleek and easy to use. ClickAgency has the ability to double or even triple my revenue over the next several months, congrats on an amazing tool this is going to do well!"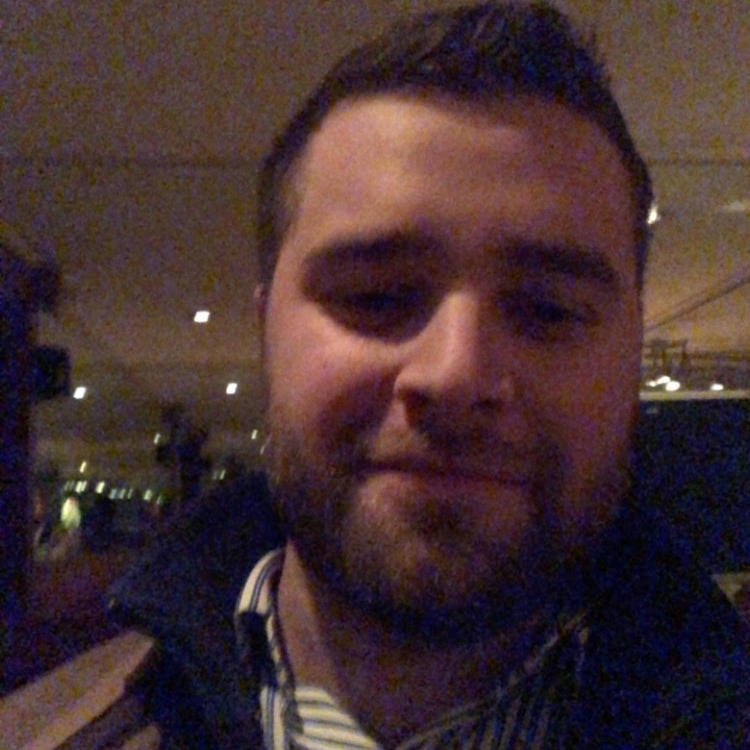 Greg M.
"...the ultimate tool for anyone serious about growing their online business."
"ClickAgency sounded too good to be true, but when I logged into my beta account and started testing it out I was not disappointed. This really is the ultimate tool for anyone serious about growing their online business, regardless of niche or industry. I work with local clients and it really only took a few minutes to start having traffic and buyer leads coming in for their campaigns. . Overall, I am highly impressed with the quality of this tool compared to others."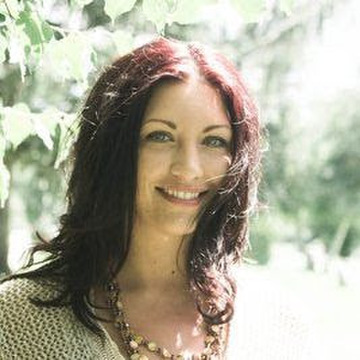 Esther R.
For the first time...
Launch Your Own Profitable Local Lead
Generation Agency in Minutes…
… without hard work, huge costs, or the usual rejection from biz owners!
Are you tired of trying to sell one-off videos, websites, and other me-too marketing services no one needs?
Tired of struggling to generate consistent traffic and leads for yourself or clients that buy?
Fed up with trying to create a real, sustainable business online?
We know how you feel. So, we asked ourselves one simple question...
What do biz owners really need right now during this time of crisis?
The answer is simple....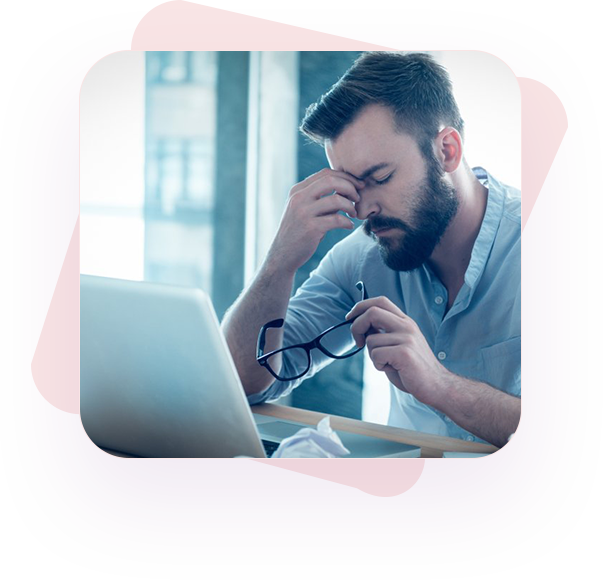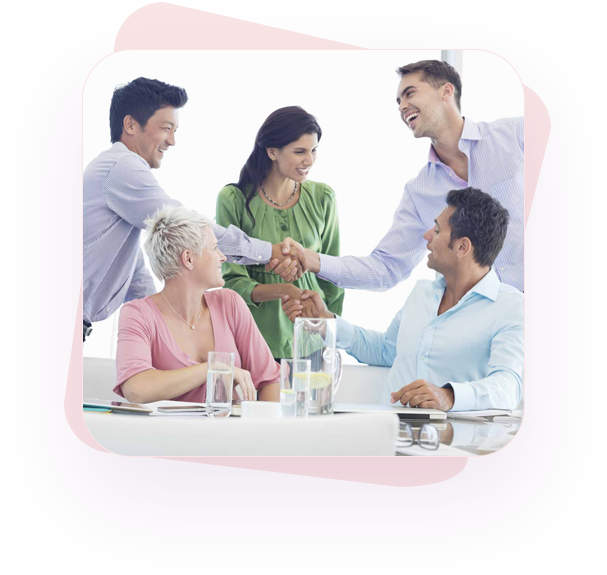 LEADS, LEADS, AND MORE LEADS!
At the end of the day business owners only care about leads and results.
They don't care about the latest video creator, SEO, PPC, content marketing, Facebook…
they need help transitioning online and fully embracing digital marketing to survive this crisis.
That's we've developed an all-in-one solution to drive perpetual leads for yourself and clients in minutes no matter what niche you're in.
But before we explain how that works, listen to this…
Ready To Grab Your Slice of a $135 Billion Dollar Industry?
Hey, it's Ben Murray and Brad Stephens...
In our combined 21+ years of marketing, we've made millions of dollars and had the good fortune of helping over 60,000 customers get real results.
After evaluating what worked and what doesn't… we can confirm that the easiest way to build a legitimate business from scratch in 2020 is starting your own lead generation agency.
Reports show the industry is worth $135 billion in the U.S. alone, and being able to drive leads consistently online is the most important thing you can do today.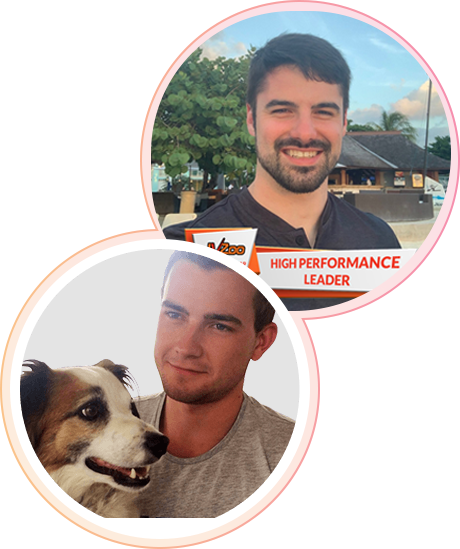 In Fact,

Check Out These Stats…
71% of Small Business Owners Do Their Own Digital Marketing, Instead of Leaving it to Experts. - Digital.com
That means there are tons of frustrated small biz owners short on time and knowledge for you to capitalize on.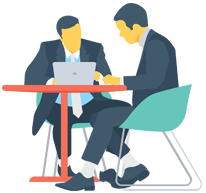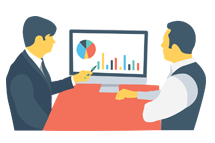 6 in Every 10 Small Businesses Have Yet to Establish an Online Presence. - GoDaddy
Many small businesses barely have an online presence set up yet in 2020, a time where having a solid online marketing strategy is essential to surviving as a company.
Businesses 2 Years and Older Are Prepared to Spend 4 Figures a Month When Hiring a Digital Marketing Agency - DigitalGo
That means there are tons of newer businesses ready to heavily invest in digital marketing you can take advantage of.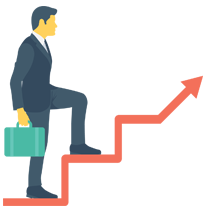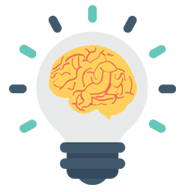 61% of Marketers Say Generating Traffic and Leads is Their Top Challenge. - Hubspot
Every business today is struggling with this and more than half say it's their top concern. That means there's a huge market for you to serve with our A.I. bot solution.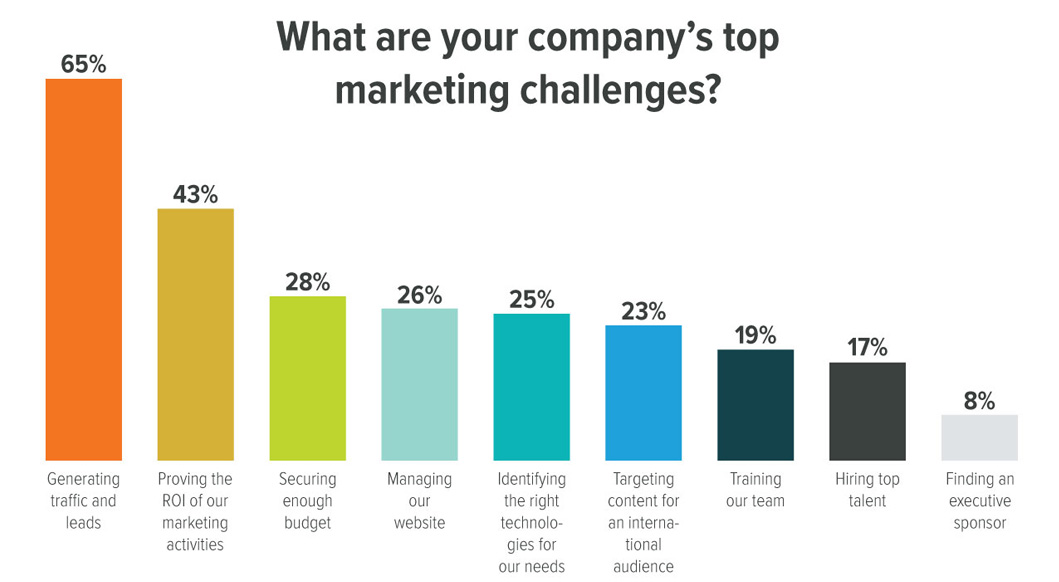 That's Why Local Lead Generation

is BIG Business!
What if you had a done-for-you system to deliver fresh, targeted leads for yourself or local biz owners in minutes from now?
You wouldn't have to hard sell.
You wouldn't have to "educate" them.
You wouldn't have to wait months to see results.
Why?
Because you're giving them exactly what they need right now…

leads, leads, and more leads that stuff cash in their pockets!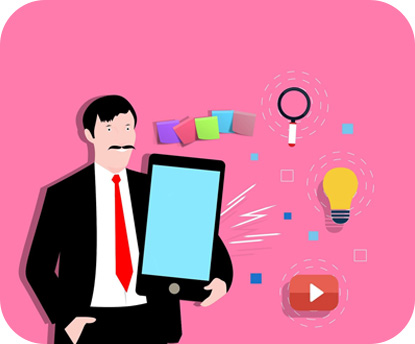 Many agencies are making over $50,000 per month creating lead pages, ads, and generating targeted leads. Now due to the current global crisis, that's about to skyrocket.
Plus, there are tons of potential clients needing lead page creation, ad creation, and lead generation right now on freelancing sites like Freelancer.com or Upwork.com.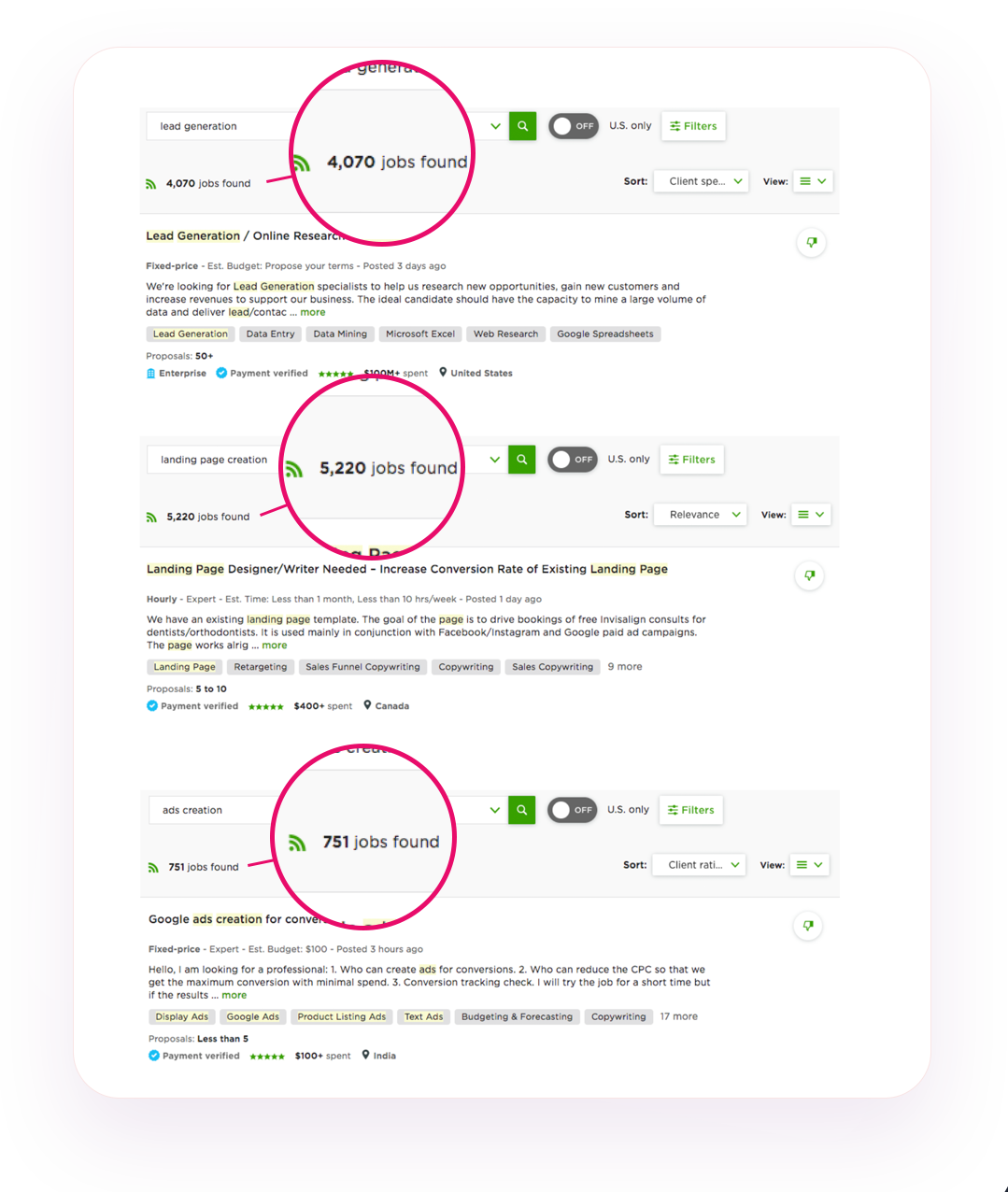 Problem is… Building Lead Generation Marketing
Campaigns is

HARD WORK
First, you need to design, build and customize a lead generation website.
Which means screwing around with Wordpress themes.
Finding and installing plugins and scripts.
Learning what makes a landing page convert.
Testing layouts.
Constantly fixing bugs and glitches.
Over-paying for glitchy funnel builders
Then, you need traffic.
Which means even more hours writing ad copy.
Setting up ad campaigns.
Checking you're not breaking any rules.
Going back and forth with Facebook and Google to get your ads approved.
Wondering why nobody is clicking your ads and why you're paying a fortune for every click!
That's why we built ...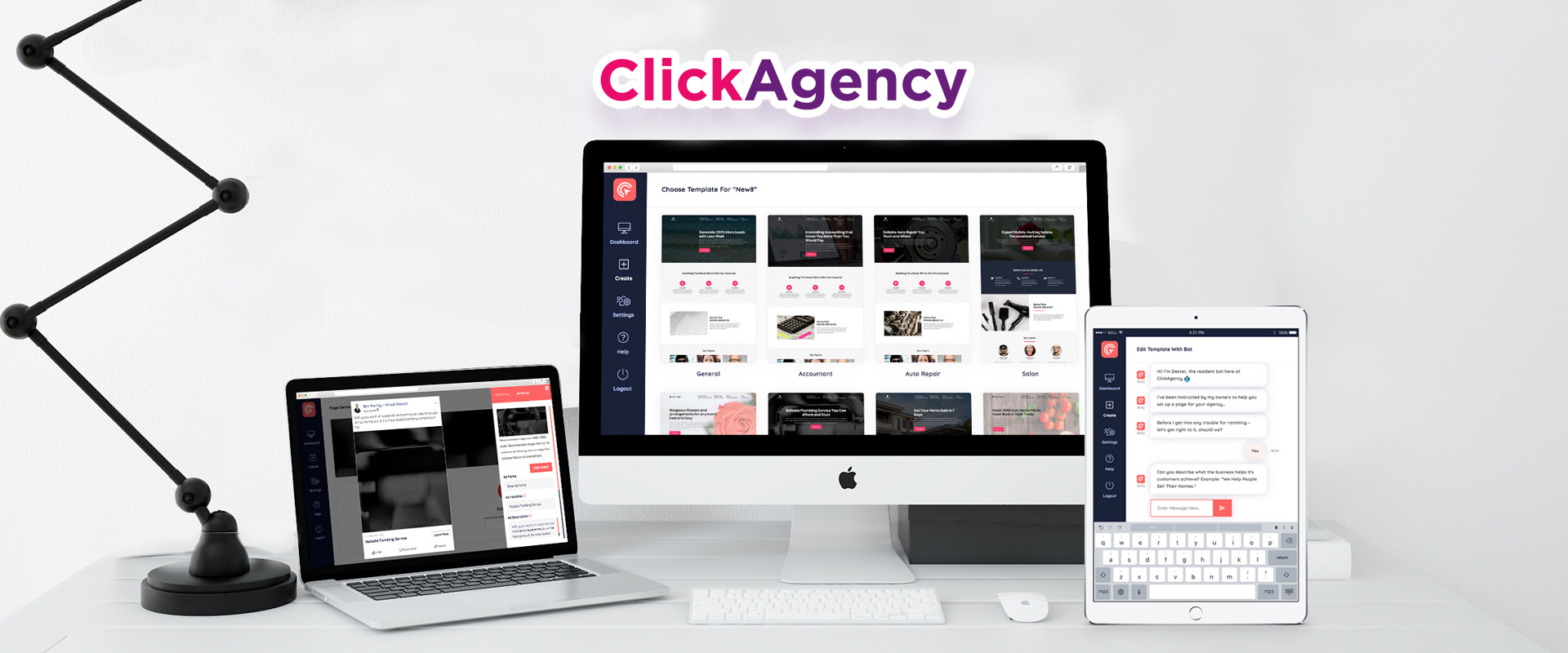 ClickAgency is the world's first SaaS that auto-creates

entire lead generation campaigns

from scratch without any coding, design tools, copywriting or staff.
INSTANT VIDEO LEAD GENERATION WEBSITE
DELIVERING HOT LEADS TO YOUR
PAYING CLIENTS ON AUTOPILOT
High converting layout, copy, and design
Mobile optimized and Google compliant
Automatic email capture technology that delivers leads to your clients on autopilot!
AUTOMATIC AD CREATION
BRINGING YOU HANDS-FREE
TRAFFIC AND LEADS OVERNIGHT
Autogenerated ads that perfectly match your lead generation pages for maximum conversions
Fully compliant with Facebook and Google
Proven to get clicks and local leads you can sell for big bucks!
"...already made money from it after one weeks use."
"After searching long and hard for a app that could do everything in one place, I can firmly say the hunt is over…WOW! ClickAgency is by far one of the best tools I've used to date and have already made money from it after one weeks use. I will be highly recommending this to all my friends colleagues in the marketing space, thanks so much. "
Malinda Jeanne K.
"...I'm very excited!"
"Have had some success selling freelancing and one-time video creation services, but I've been looking to scale my business to help leave by day job. ClickAgency looks to be the tool to help me finally accomplish this and I'm very excited! It's a lot easier to speak with clients when you can create an entire campaign that helps them get results instead of trying to sell just one piece of a puzzle they don't undersand."
Jason F.
It's like having a team of lead generation experts, web designers, conversion rate experts, and copywriters
in your pocket…
(...doing all the hard work
while you sit back and relax!

)
Pick From Tons of Gorgeous Campaign Templates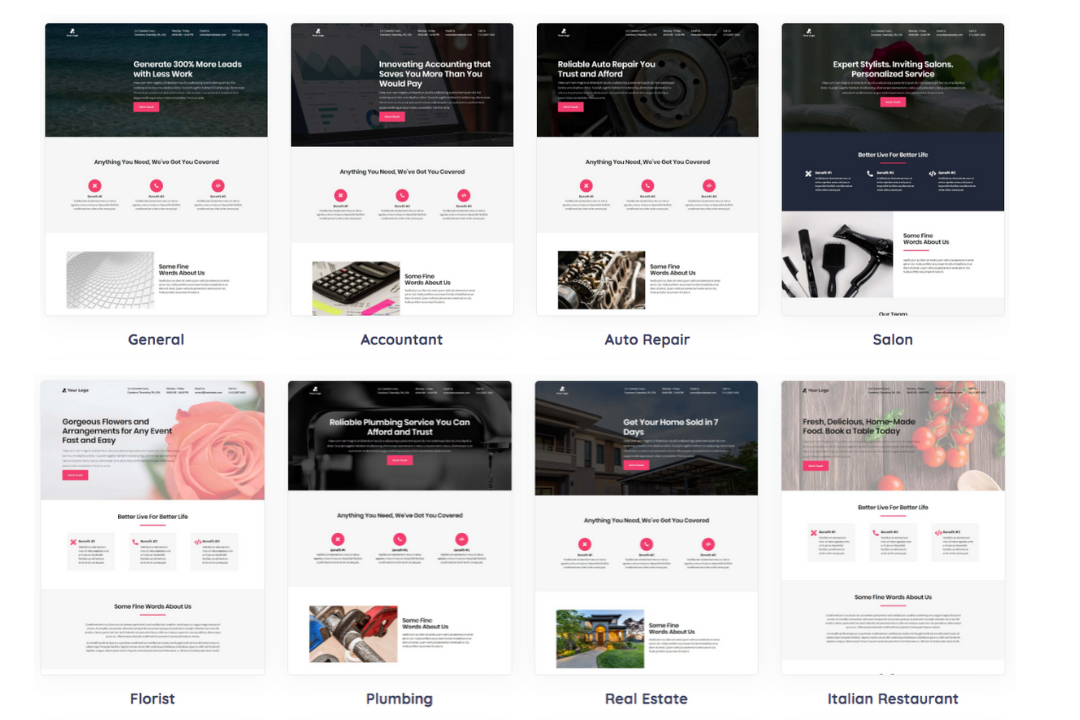 Let the Bot Create Copy, PPC Ads, and Drive Leads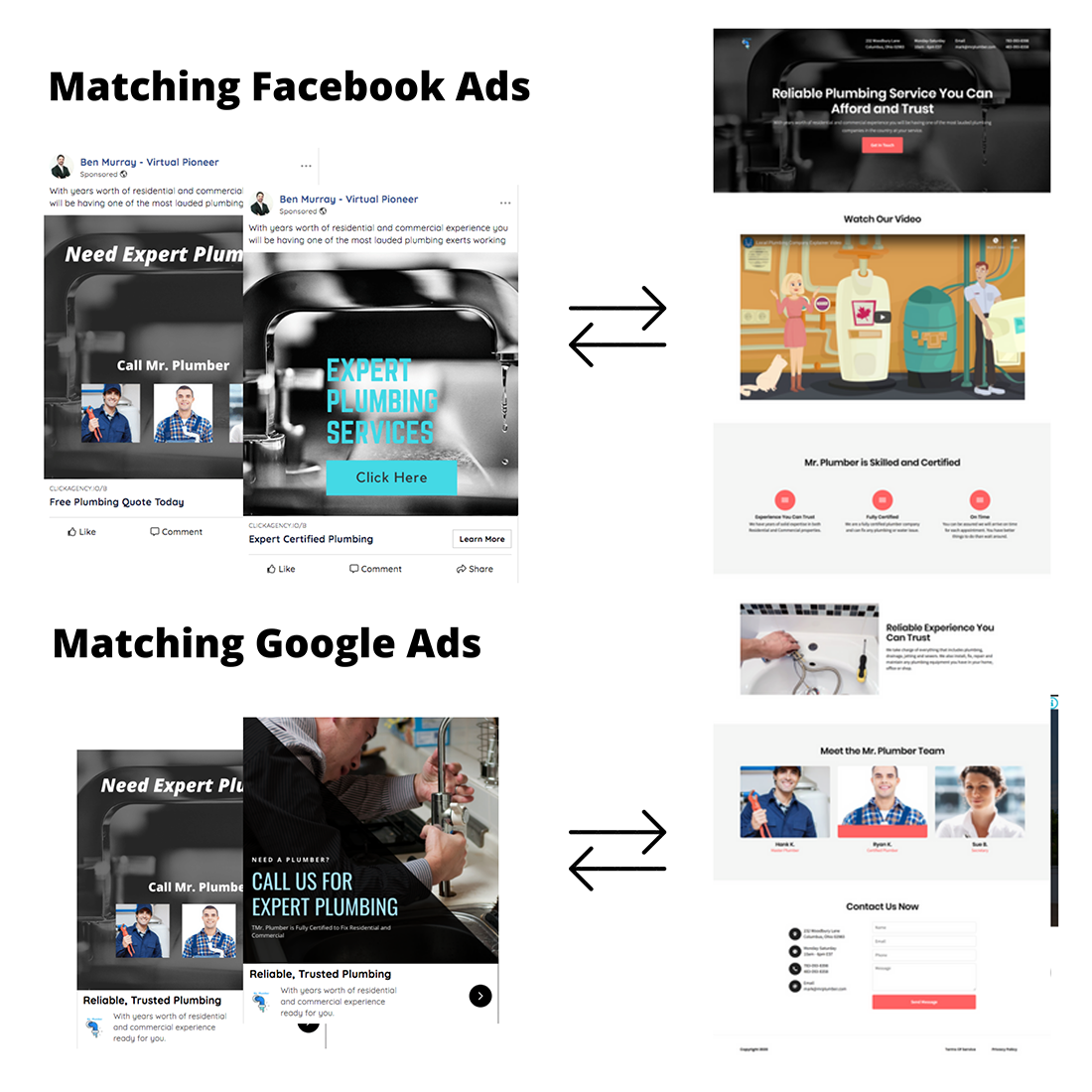 The
All-in-One Solution

For Total Market Domination
ClickAgency Works in 4 Steps:
Build Your Gorgeous, Fast-Loading Webpage Via a Simple Form
To begin creating a high-converting video lead page, pick what niche you would like and just fill out a simple form. Let ClickAgency know what your product or service is generally about, any images you want to be shown, and even videos you want to showcase. Our app will organize it into a beautiful landing page with targeting copy that loads ultra-fast, ready to capture leads.
Or, Talk to Our Smart A.I. Bot to Create Your Campaign
Or, you can simply chat with our smart A.I.-powered bot about what type of campaign you want to create. Our smart solution will learn about the product you're trying to promote and create the campaign for you!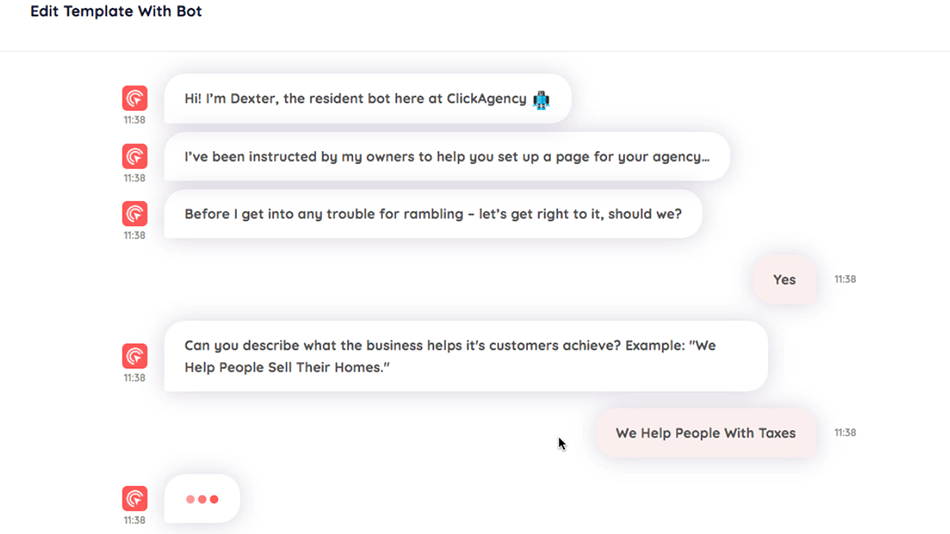 Preview Your Lead Page and Already Finished Ads
Then, after ClickAgency has created your landing page, preview it to see how you like and make any changes if necessary. Remember, ClickAgency will also create matching, congruent ads for you to send to Facebook or Google to get the traffic as well.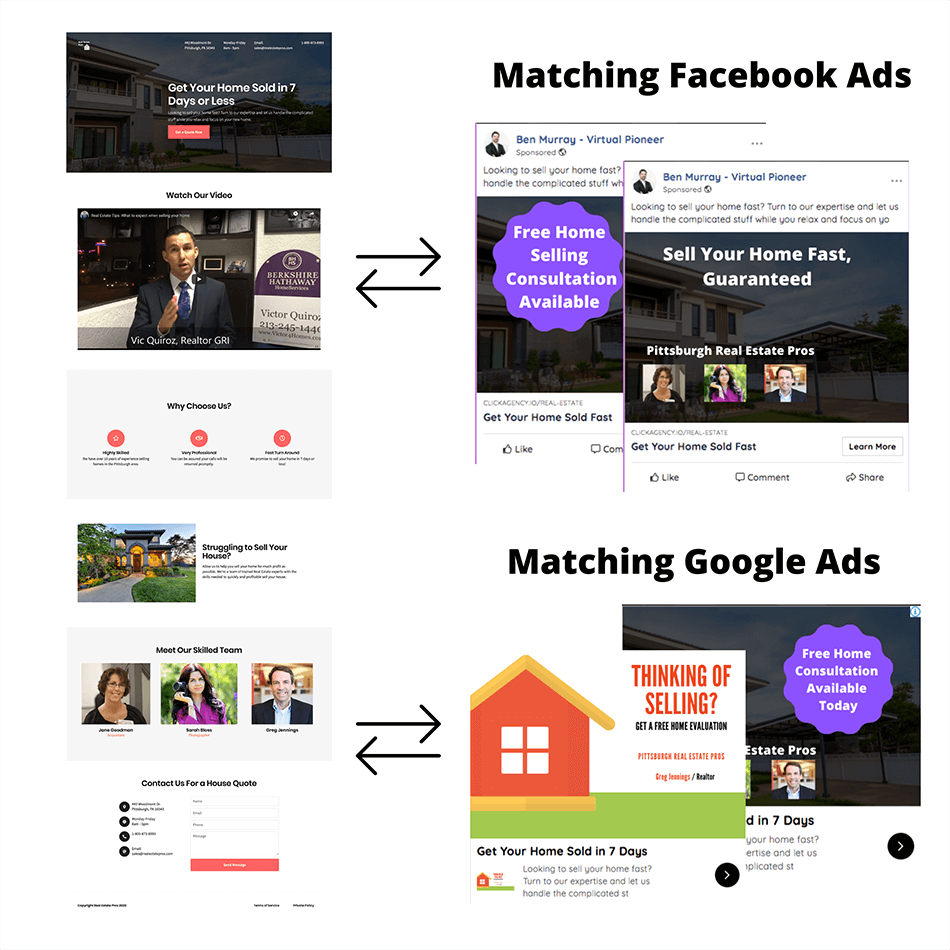 Log Into Your Ads Manager and Start Your Campaign
Then, when you're ready to start getting leads and making money, just log into your ads manager of choice and kick off your campaign. The ads are generated to match the offer and copy of your page so there is no fear of being disapproved or the offer not converting well.
Now everyone can start generating email leads, phone calls, signups, and profit for themselves or any local business.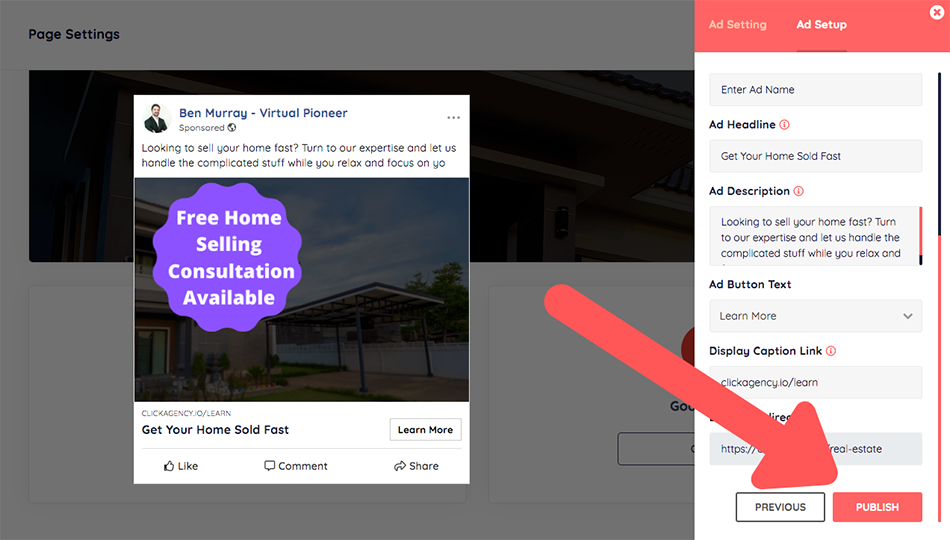 Check Out How Easy it is to Use ClickAgency:
A Few Features Include…
Build Gorgeous Video Lead Pages Fast
Create video lead pages in any niche you want that not only looks great to clients, but is designed to convert. All pages created are 100% Facebook and Google TOS compliant and optimized for PPC campaigns.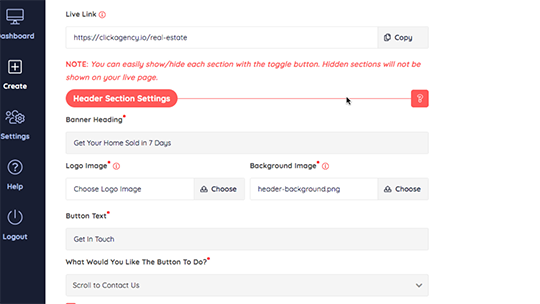 "Famous" 3-Minute Page and Campaign Builder
Build beautiful looking landing pages with matching ad copy in just minutes by filling out a few lines of text.
These pages not only look gorgeous, but are purposely designed to convert at a high level.
A.I. Bot Page and
Campaign Builder
Simply talk to our "smart" bot and let him create a high-converting landing page, ads, copy, and more for you… all just by having an easy 3-minute conversation.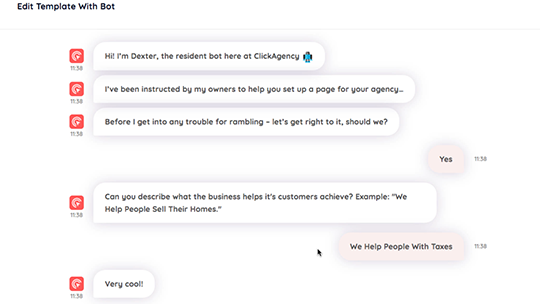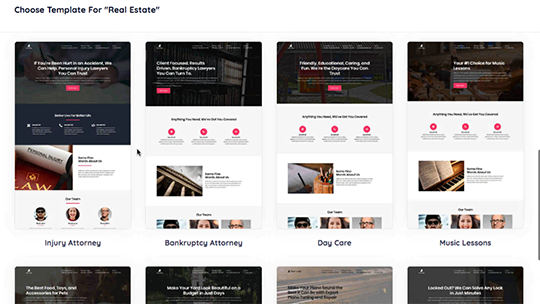 Gorgeous Local and "General" Page Templates
Build great landing pages from our built-in library of templates which include general and local-business niches.
Auto Create and Submit
Google Ads
Create corresponding and congruent Google ads that relate to your landing page copy automatically and let ClickAgency auto-submit them to Google ads manager.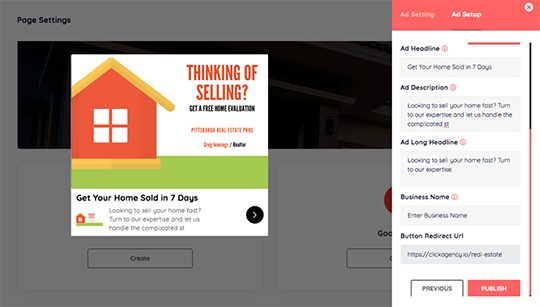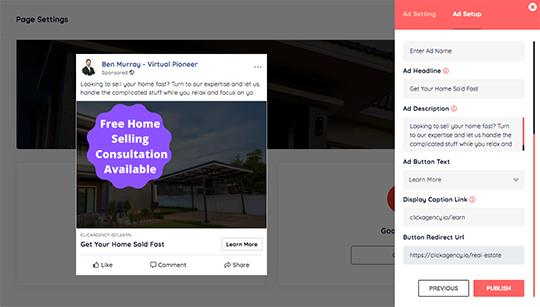 Auto-Create Facebook Ads
Auto-magically generate Facebook Ads matching your landing page copy and auto-submit them to Ads Manager. No more Facebook ads ban for incongruent marketing.
Built-in Video Marketing Technology
Embed fast-loading videos into each page you create to make your page convert even higher.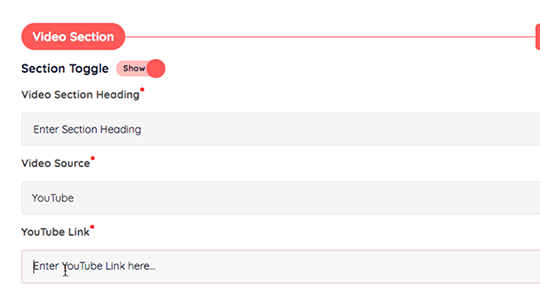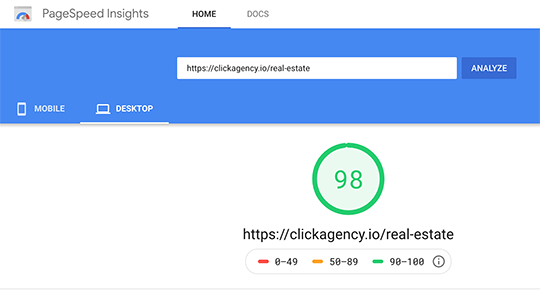 Lighting-Fast Page Load Speed
Host your lead pages on the ClickAgency server and never worry about downloading or installing anything. Our pages load in under 3 seconds to convert as much traffic as possible (faster than much more expensive page builders).
Commercial Rights Included
Build multiple lead campaigns for clients in just minutes and charge per lead sent, per campaign, and more.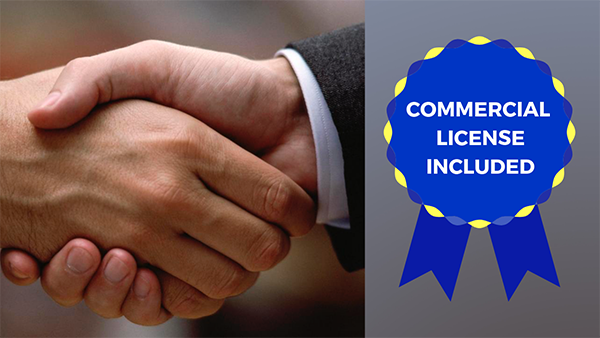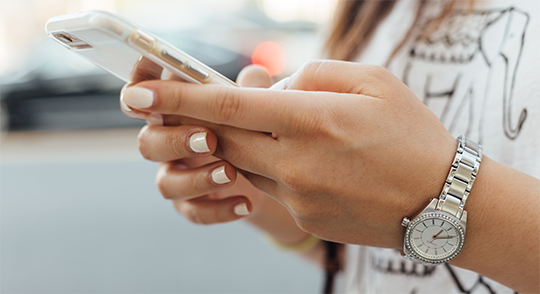 Fully Mobile Optimized and 100% Cloudbased
ClickAgency pages pass the latest Google Mobile update and work great on any device.
Plus, everything is hosted in the cloud including videos, pages, campaigns and more… nothing to download or install.
Support for Multiple Languages
Create lead pages and ads in 100+ different languages. Only 25% of business searches are done in English so this is a huge market you can capitalize off of no one is tapping into!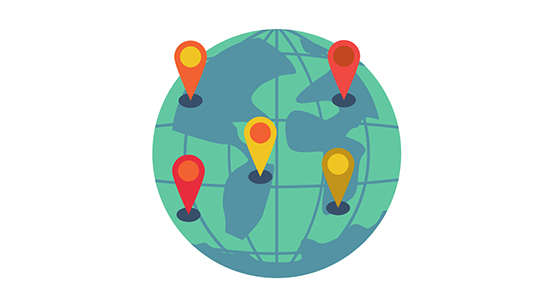 And Much More Including…

Established and
Tested Product

100% Whitehat
Cloud App

Thousands of Images and Graphics to Pick From
Major Autoresponder Integration Included
Here's the Best Part…
SPECIAL UPGRADE!

You'll Also Receive Your Very Own Commercial License. We'll Upgrade You From Personal To Commercial When You Get Access Today

– FOR FREE!

Now you can cash in like crazy from your new lead generation agency clients too! The Commercial Usage license allows you to legally use ClickAgency to pump out full marketing campaigns and sell them. PLUS, there are tons of other ways to profit from ClickAgency. For example, you can...

Sell Landing Pages and Hosting - sell lead generation pages that you host (through ClickAgency) for $500 a pop.

Create and Sell Google and Facebook Ads - create and submit ads regularly to Facebook Ad Manager from ClickAgency.
Charge Per Lead Campaign Setup - Charge $2000.00 and more per month to set up and run lead generation campaigns for any client.

Charge Per Lead Sent - just charge per call made, email captured, or form filled out to make a full-time salary.

Promote Your Own Products and Services - ClickAgency isn't just for your clients. Send perpetual, targeted traffic to affiliate products or your eCommerce or information products.
You Can't Mess This Up...
Unlike other business models, your ClickAgency business has 5 unique advantages…
There are millions of clients who already want what you're selling
You don't need to be an expert
You don't need to convince people they need leads - they're already paying for it and want it now
You can start making sales immediately
You don't need a website, portfolio or clever sales pitches!
Remember, You're Getting

Dirt Cheap Traffic
Want to get the cheapest clicks from your Google and Facebook ads? Then you need to create ads that are fully compliant and closely match your landing page.
With ClickAgency, that happens automatically.
This breakthrough tool automatically creates your compliant, closely matched ads for you in seconds, so you don't have to.
The result?

Cheaper ads.

More clicks.

More leads.

Bigger paychecks from clients.

Higher profit margins.
And, You'll

Avoid Ad Rejection
Tired of creating ads that end up in review or get rejected?
Worried about breaking the rules and getting your account banned?
ClickAgency creates ads that are highly relevant to your landing page and fully compliant with Google and Facebook, helping you avoid rejection, long review periods or a total account ban.
But, does ClickAgency get results?

People Are Going Nuts for ClickAgency:
"I was finally able to break through and get my first 3 monthly paying clients..."
"I've been struggling to build my agency business for some time now and have been looking for that tool that will give me an advantage over everyone else. Selling the same stuff as everyone else felt like I was just spinning my wheels and getting no where. With ClickAgency, I was finally able to break through and get my first 3 monthly paying clients in just weeks! Not only am I building pages and selling those, but selling full lead generation campaigns for a monthly fee. This app is a real game changer."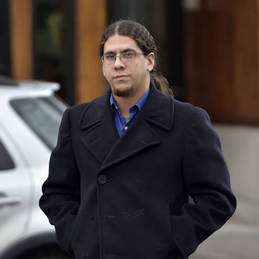 Justin B.
"I'm building my list and helping local businesses build theirs..."
"What I like most about ClickAgency is that the video lead pages and ads not only look fantastic and are easy to sell, but actually help me build my own list fast. I know building your marketing list is one of the most important things online, but it's been difficult for me to get sustainable results. Finally, I'm building my list and helping local businesses build theirs too."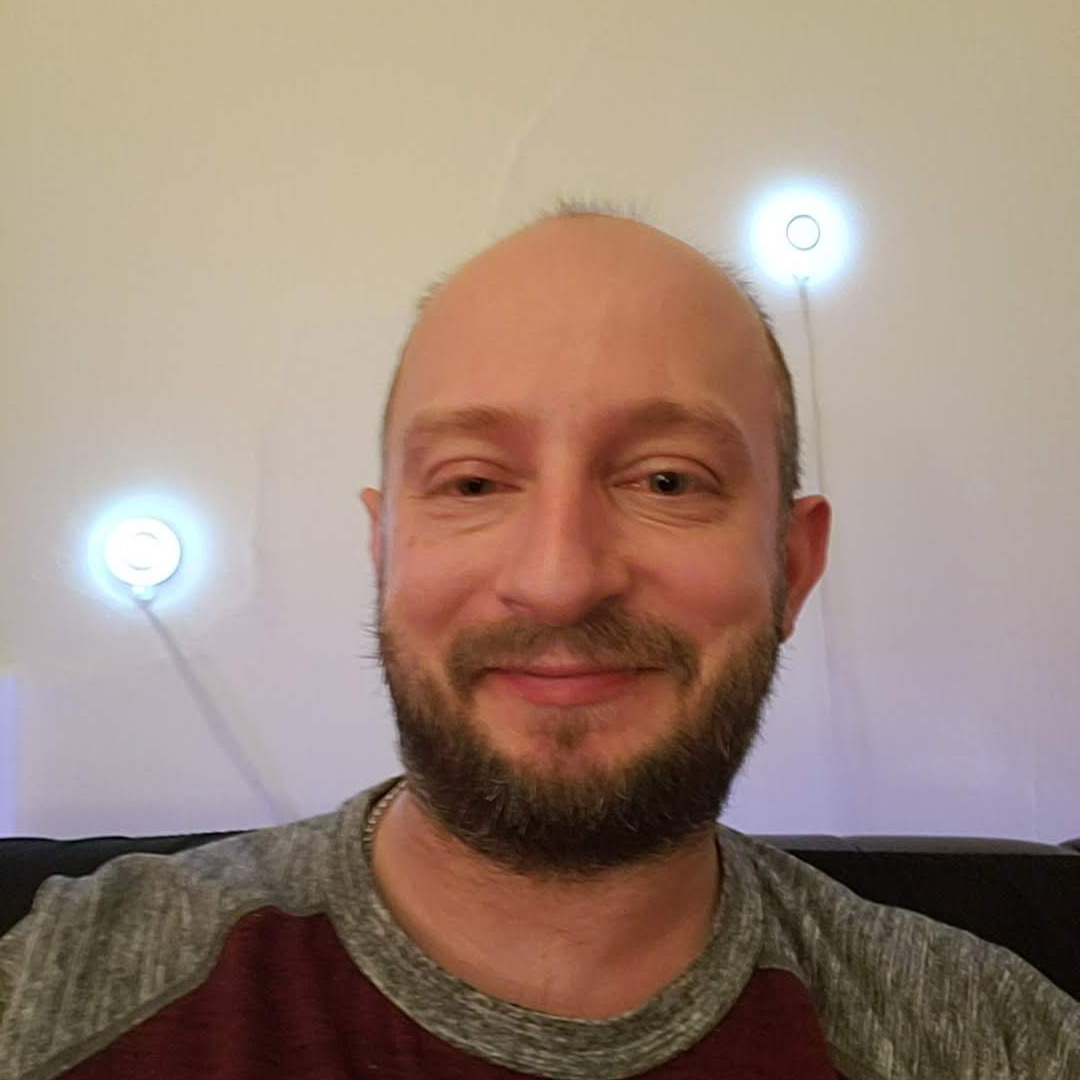 Ryan K.
We've Been Using ClickAgency for Our Own Business to Help Struggling Local Companies: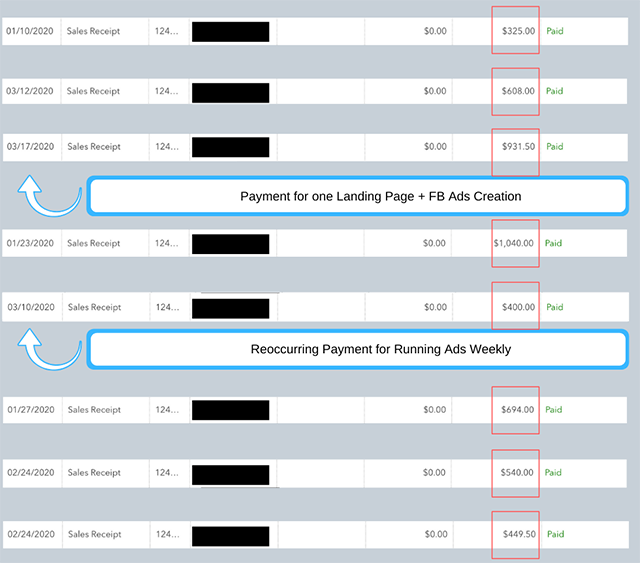 And ClickAgency Beta Users Are Getting Awesome Results, Too: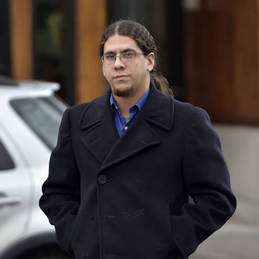 01
Case Study #1
Justin used ClickAgency to help a struggling music business that suddenly began struggling due to shutdowns revamp their business for online. He created lead pages for them like this: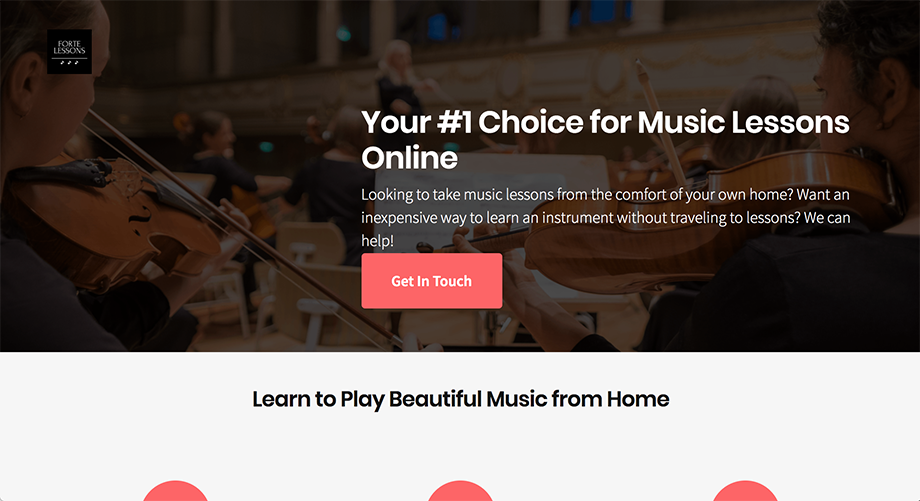 Then, he was able to nearly triple the amount of leads the businesses was getting in just a matter of weeks using ClickAgency pages + Google ads.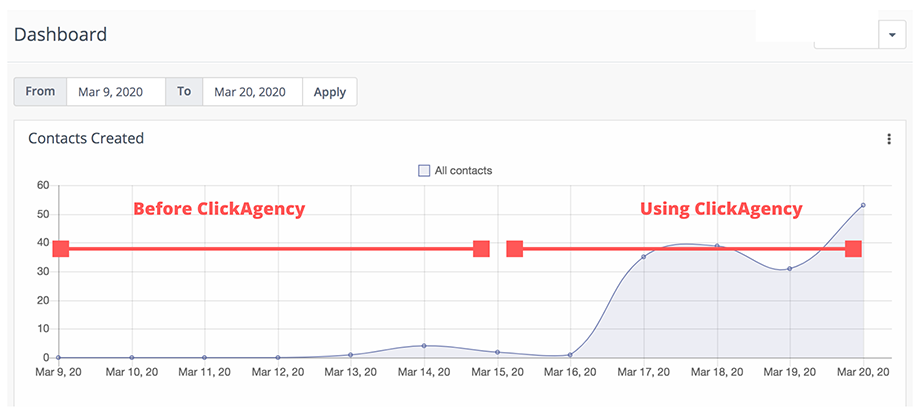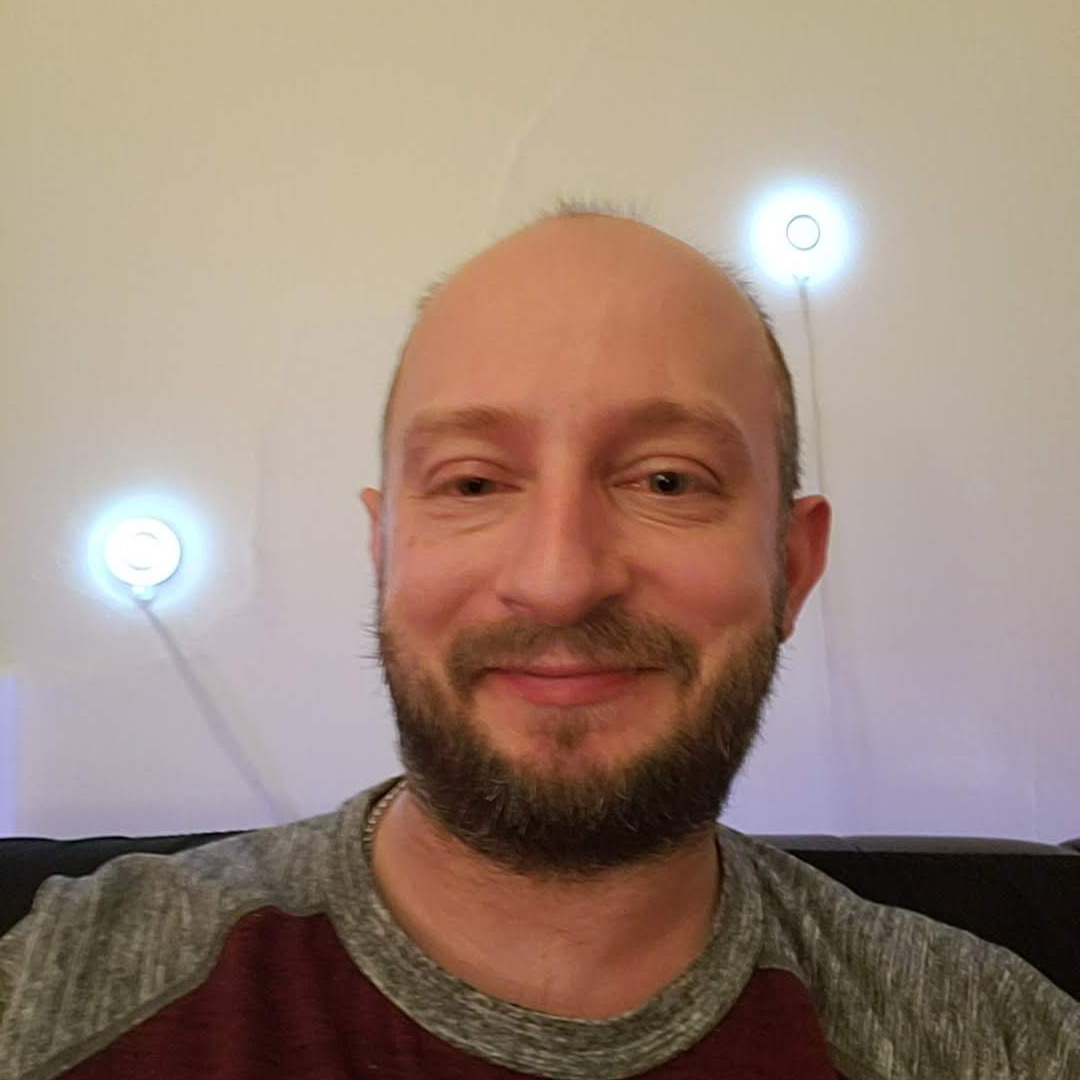 02
Case Study #2
Ryan was able to land a local art studio client by creating new lead pages designed to help get online clients.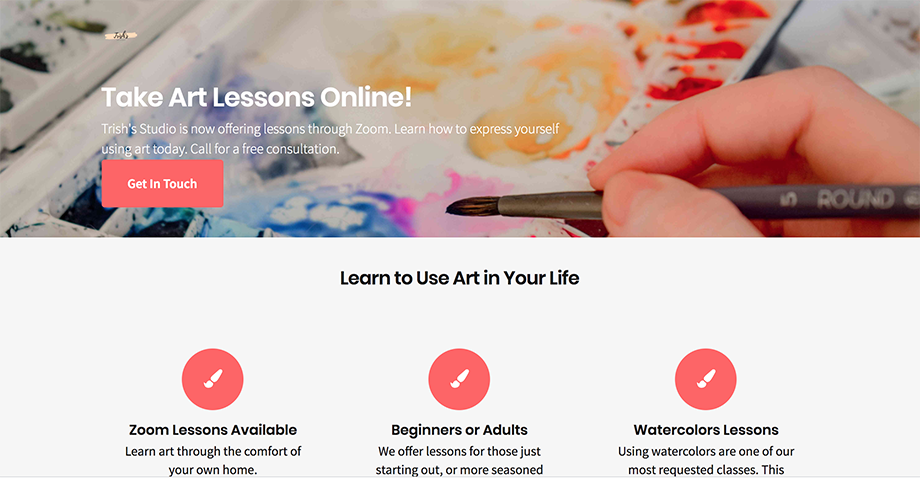 He then went on to help the business generate voice leads to help it pick up online clients during a time of crisis.
It's Not Just for Agencies Either…
You can see fast results with ClickAgency for just about any type of business including...

For Video Marketers… Build ultra-fast landing pages with built-in video technology ready to convert traffic and get your client leads. Embed videos into each page to make your page convert even higher.

For Affiliate Marketers… Use one of the general templates and turn it into a high converting sales page or "bridge" page for an affiliate product. Now you have DFY traffic, targeted copy, and bridge page to promote and build your list.

For PPC and Facebook Marketers… ClickAgency helps create high-converting Facebook TOS ads and submits them to the ads account of your choosing. Plus, this is one of the only apps with Google PPC integration as well.

For Newbie Marketers... Now you can get a full website up that captures leads AND drive high converting PPC traffic to it just by talking a smart A.I. bot. Never before you can accomplish so much without having to waste time.
Still Wondering if ClickAgency is Going to Save You Time and Make You More Money Than Ever?
Consider what you'd have to pay to set up and run your agency the hard way…
| | |
| --- | --- |
| Landing Page Builder | $199.00 / month |
| Hosting | $29.00 / month |
| Photoshop | $10.00 / month |
| Copywriters | $200.00 / month |
| Graphic Designers | $500.00 / month |
| Assistants | $250.00 / month |
| Ads Managers | $700.00 / month |
| Total: | $1888.00 / month |
That's $1888.00 a month just to run lead generation campaigns...
without any guarantee you'll make a profit!
You could spend YEARS trying to build an agency the "old" way.
Building funnels, setting up fancy websites, paying for ads, creating content, trying to land clients without even knowing if you'll make any money.
With ClickAgency, all the hard work is done for you and you're guaranteed to get results or it's free!
Sounds Amazing I'm In. But, What's the Catch?
The catch is we cannot continue to offer ClickAgency for this ridiculously low price of a couple of coffees and donuts for much longer.
To support the bandwidth for this cloud technology and provide you with world-class support, we have to raise the price every few hours to reward early action-takers.
Plus, ClickAgency will soon be sold for a monthly or yearly subscription after the special launch period ends. If you buy now, you'll lock in access month to month, for a one-time-only and super low fee today.
So fair warning, this incredible price you see below will disappear soon.
Don't let it slip away and end up kicking yourself later.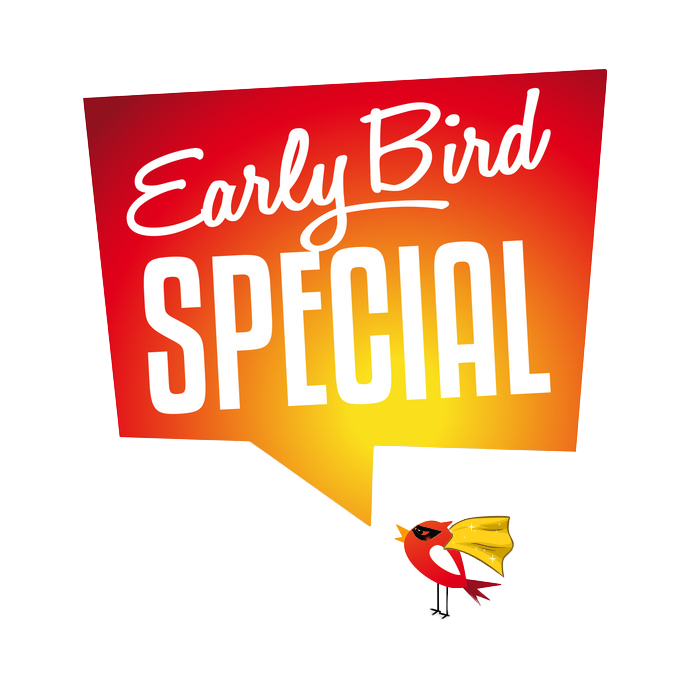 Plus, Get These Amazing "Fast-Action" Bonuses If You Order Today Only...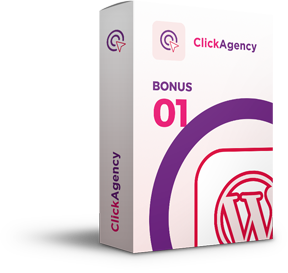 Reseller Rights to Wp Fastest Cache
Easily double your Google page speed score with this ultimate caching plugin! Page load speed is a CRUCIAL factor when determining how well your page converts and this super easy-to-use software will do just that.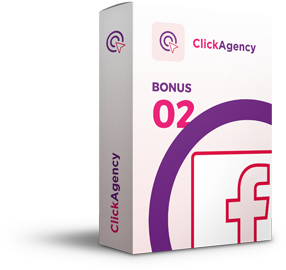 Reseller Rights to Local Facebook Reviewer
Facebook is giving huge importance to reviews and page ratings now. Help your clients take advantage of this and get more customers to their business with Facebook reviews and this amazing software.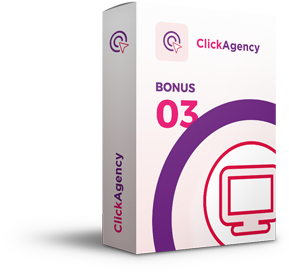 Agency Rights to Rapid Page Builder
A slick WordPress page builder to build out customized sites right from within the dashboard. Comes with 30+ customizable features.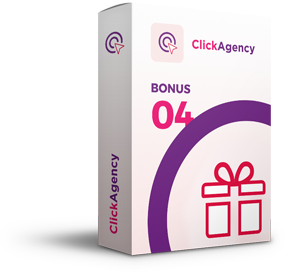 Whiskers and Cheese Method to Get Clients
You can use this method to get local businesses and video marketing clients to CALL YOU and pay top dollar for your services, even if you're brand new.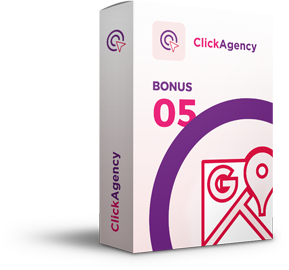 Reseller Rights to Google Maps Creator
A simple, light-weight and non- bloated Google Map creation software for clients. Clients need maps of their store on their site and this is an EASY way to set it up fast for profits.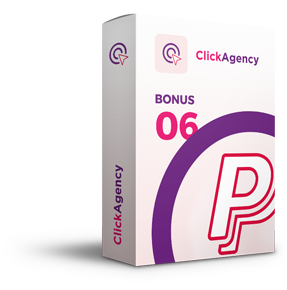 Resell Rights to PayPal.me Software
PayPal.Me is a handy call-to-action plugin to display modern & stylish PayPal.ME boxes in-order-to get paid for your freelancing services.
Start Creating Profitable Lead Generation Campaigns for Local Biz Owners in

180 Seconds… or it's Free.
Test-drive this ground-breaking tool today and see for yourself. If you don't agree this is the fastest, easiest way to set up, run and profit with your own video agency, then we demand you request a full and immediate refund. No questions asked.
ClickAgency gives you a powerful shortcut for starting, running and profiting from your video agency in hours from now...
and it won't cost you anywhere NEAR what you've had to pay for other tools, training and freelancers in the past.
We've done all the hard work for you and the software handles the technical stuff, saves you heaps of time and years of learning.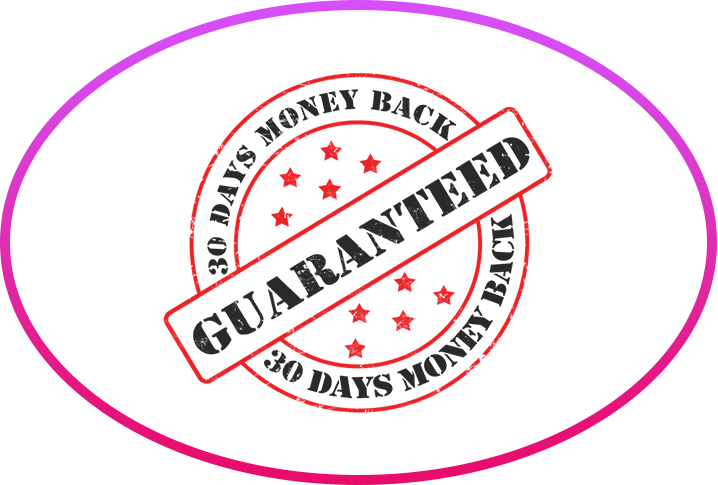 If You Don't Exploit This,
Your Competition Will.
Whether you get ClickAgency for the super low discount today is up to you, but the fact is other businesses and competing agencies are going to scoop this up whether you like it or not.
That means while you're going to be stuck in content creation mode, using expensive funnel builders, and wasting money paying freelancers.
Your competition is going to be solely focused on getting more clients since all that is taken care of with the ClickAgency A.I. bot technology.
I'm not sure about you, but we are diving deep into smarter technology because we're sick and tired of trying to get traffic and results the old, hard, and slow way.
Aren't you

sick and tired

of blowing hundreds of dollars on creator apps and wasting time making endless videos the hard way?
Aren't you

fed up

of the endless Facebook rules, red tape and regulation than leaves your ads and posts buried where people can't see them?
Aren't you

fed up

with learning ad campaign tricks and techniques and spending thousands on courses before you even see any clicks?
Aren't you

done

with slow, painful and unpredictable SEO, social media, YouTube ranking, cold calling, networking?
Recap of Everything You're Getting
($3997 Value)

Powerful
Lead-Gen Bot

Lighting Fast Load Speed

Compatible with 100s of Languages

Commercial Rights -
Sell as a Service

Killer Lead-Gen
Templates

Fully Mobile Optimized

Training and Tutorials

Huge Library of Images
and Assets

Automatic Facebook
Ad Creator
Video Marketing
Technology

Automatic Google
Ad Creator

Point-n-Type Campaign
Creator

Automatic
Ads Publisher

Fully Cloud-Based

Major Autoresponder
Integration

Fast-Action Bonus
Package
Now You Can Turn
DAYS

of Agency Work into Just Minutes Per Week with this Totally

BRAND NEW Technology

Can I be honest?

If you still need more convincing to invest in this untapped, perpetual traffic turnkey SaaS business app then maybe you're in the wrong business.

With ClickAgency now you can find and win clients in minutes without sales meetings, cold calls, or nervous presentations.

Create gorgeous video lead pages and matching, high-converting ads in just a few clicks from a simple dashboard. Use these to promote your own products or sell as a service to clients with this UNHEARD OF technology.

Automatically create high-converting marketing campaigns in any niche that easy pull in leads and sales with ClickAgency's A.I.-based technology. Now you never have to worry about failing online ever again.

Don't miss out on the best opportunity for marketers in 2020. Press the "Buy Now" button below to lock in your license.
Pick the Option That's Right For You:
Clickagency Advanced
Point-n-Type Campaign Builder
Unlimited Web Hosting
25 Lead Page Templates
Auto Facebook Ads Creator
Auto Google Ads Creator
Major Autoresponder Integration
Training and Tutorials
Create 100 Campaigns at Once
Create 400 Ads / Month
A.I. Bot Campaign Builder
Integrate Your Own Domain
Video Marketing Technology
Commercial Rights
100 Language Technology
Fast Action Bonus Suite
Use Coupon clickfinal For 10% Off Today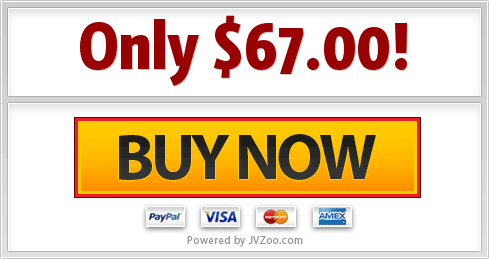 Your low investment is protected by a 30-day money-back guarantee
PS: ClickAgency Will Be Here Now and in the Future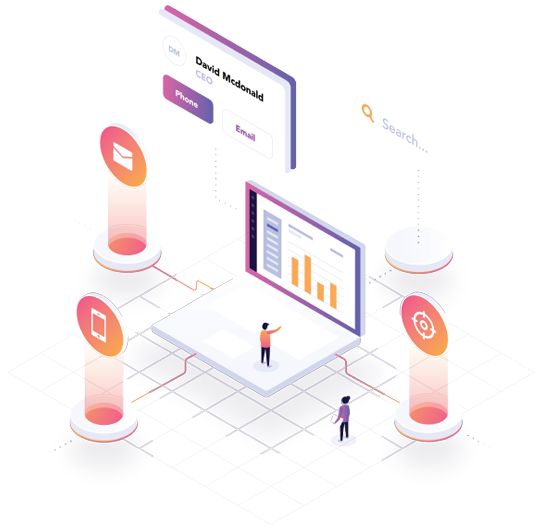 We're all committed to continuously supporting, updating and improving ClickAgency behind the scenes with no downtimes or disruptions, ever!
Rest assured that every feature included with ClickAgency will just keep getting better and better in the future. Our developers are committed to keeping up with future innovations and technical changes as needed to keep all apps performing optimally.
And don't forget, you'll get detailed training videos and 24-7 customer support if you ever have a question or issue.
Abhi Dwivedi and Ben Murray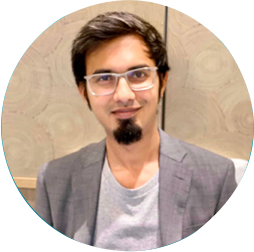 Abhi Dwivedi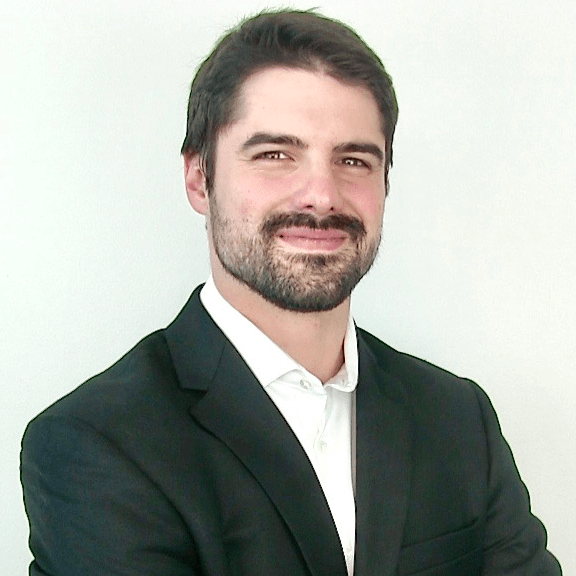 Ben Murray
FAQ:
Question 1:

I already have a funnel builder, why do I need this?

There are TONS of reasons, but here are a few to start: First, ClickAgency is available for a much lower, one-time price saving you thousands in reoccurring & upgrading fees. Next, ClickAgency pages load much faster than other builders (including ClickFunnels) making you much more money. No other page builder can do the campaign creation FOR YOU, including helping with the copy and creating the ads to pull traffic. With another page builder you're own your own to try and get anyone to the page.
Question 1:

Is this a monthly fee app and am I getting support?

ClickAgency is currently being offered for no monthly fees only through this deal. You'll get full access to everything you see here today for the price listed above. And yes, we have full tutorials plus support if you ever have questions or concerns
Question 2:

Is there step-by-step training included and really fast tech support?

Absolutely! We also provide full step-by-step training that leaves nothing to chance, even if you're a complete newbie. Plus, you'll get fast support if you encounter any issues.
Question 3:

Does this work for Mac and PC?

ClickAgency is 100% cloudbased so it works with an internet connection on any browser, although we recommend using Google Chrome.
Question 4:

Can I think about it and return later?

As stated, this is a one-time special offer. If you leave and return we can't guarantee it will be available for the same price or available at all. If you want access, it's best to claim it right now by clicking the button.