Get ClickAgency Commercial Now
Your low investment is protected by a 30-day money-back guarantee
"...created my first campaign with Google ads in a few minutes and it already has a positive ROI this week..."
"Hi Ben, been testing out the tool this week and this is amazing. I created my first campaign with Google ads in a few minutes and it already has a positive ROI this week. This lets me do so much more than other apps I've purchased have and the interface is very sleek and easy to use. ClickAgency has the ability to double or even triple my revenue over the next several months, congrats on an amazing tool this is going to do well!"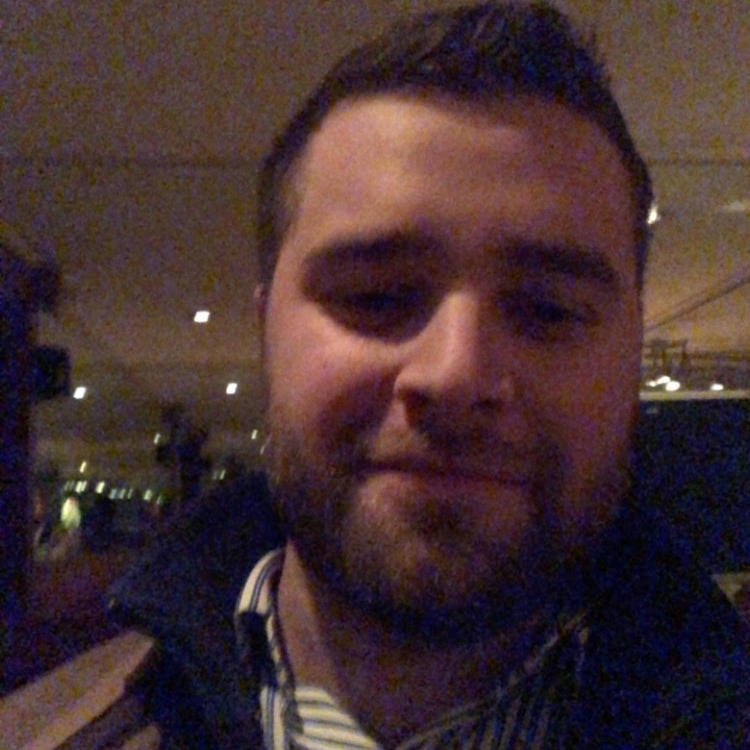 Greg M.
"...the ultimate tool for anyone serious about growing their online business."
"ClickAgency sounded too good to be true, but when I logged into my beta account and started testing it out I was not disappointed. This really is the ultimate tool for anyone serious about growing their online business, regardless of niche or industry. I work with local clients and it really only took a few minutes to start having traffic and buyer leads coming in for their campaigns. . Overall, I am highly impressed with the quality of this tool compared to others."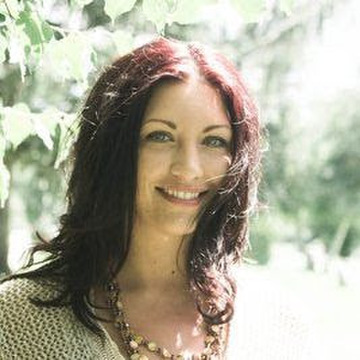 Esther R.
For the first time...
Launch Your Own Profitable Local Lead
Generation Agency in Minutes…
… without hard work, huge costs, or the usual rejection from biz owners!
Are you tired of trying to sell one-off videos, websites, and other me-too marketing services no one needs?
Tired of struggling to generate consistent traffic and leads for yourself or clients that buy?
Fed up with trying to create a real, sustainable business online?
We know how you feel. So, we asked ourselves one simple question...
What do biz owners really need right now during this time of crisis?
The answer is simple....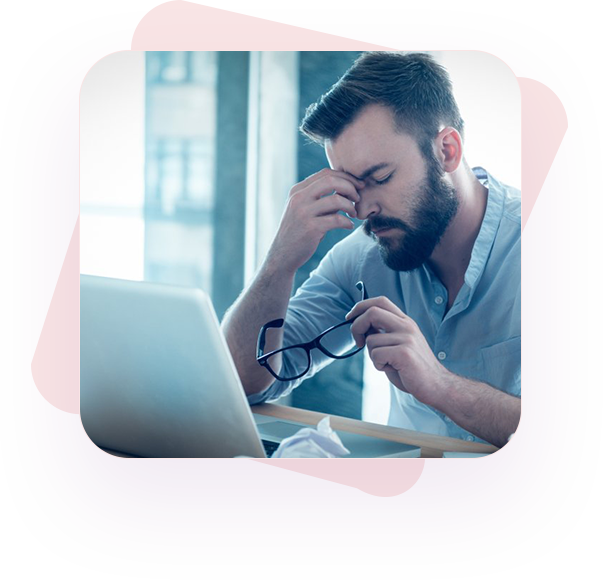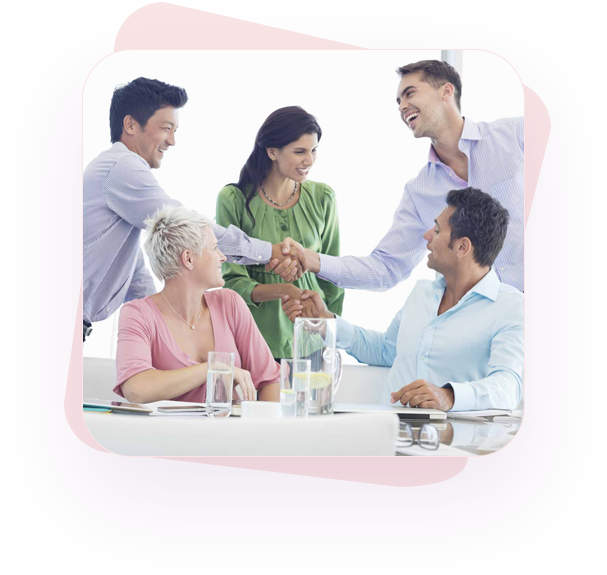 LEADS, LEADS, AND MORE LEADS!
At the end of the day business owners only care about leads and results.
They don't care about the latest video creator, SEO, PPC, content marketing, Facebook…
they need help transitioning online and fully embracing digital marketing to survive this crisis.
That's we've developed an all-in-one solution to drive perpetual leads for yourself and clients in minutes no matter what niche you're in.
But before we explain how that works, listen to this…
Ready To Grab Your Slice of a $135 Billion Dollar Industry?
Hey, it's Ben Murray and Brad Stephens...
In our combined 21+ years of marketing, we've made millions of dollars and had the good fortune of helping over 60,000 customers get real results.
After evaluating what worked and what doesn't… we can confirm that the easiest way to build a legitimate business from scratch in 2020 is starting your own lead generation agency.
Reports show the industry is worth $135 billion in the U.S. alone, and being able to drive leads consistently online is the most important thing you can do today.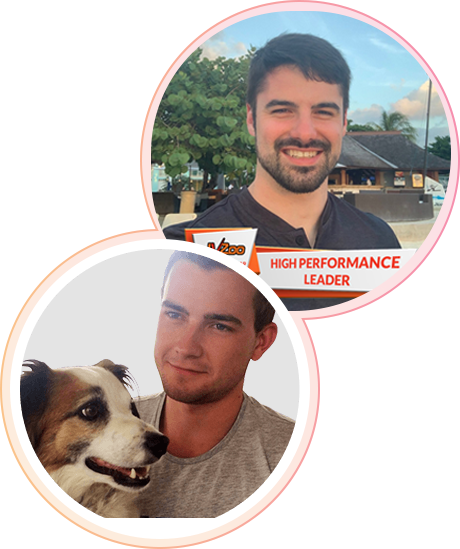 In Fact,

Check Out These Stats…
71% of Small Business Owners Do Their Own Digital Marketing, Instead of Leaving it to Experts. - Digital.com
That means there are tons of frustrated small biz owners short on time and knowledge for you to capitalize on.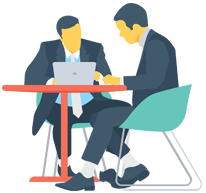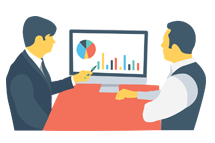 6 in Every 10 Small Businesses Have Yet to Establish an Online Presence. - GoDaddy
Many small businesses barely have an online presence set up yet in 2020, a time where having a solid online marketing strategy is essential to surviving as a company.
Businesses 2 Years and Older Are Prepared to Spend 4 Figures a Month When Hiring a Digital Marketing Agency - DigitalGo
That means there are tons of newer businesses ready to heavily invest in digital marketing you can take advantage of.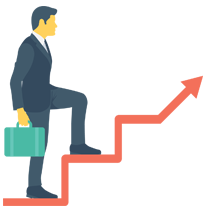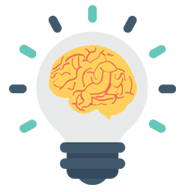 61% of Marketers Say Generating Traffic and Leads is Their Top Challenge. - Hubspot
Every business today is struggling with this and more than half say it's their top concern. That means there's a huge market for you to serve with our A.I. bot solution.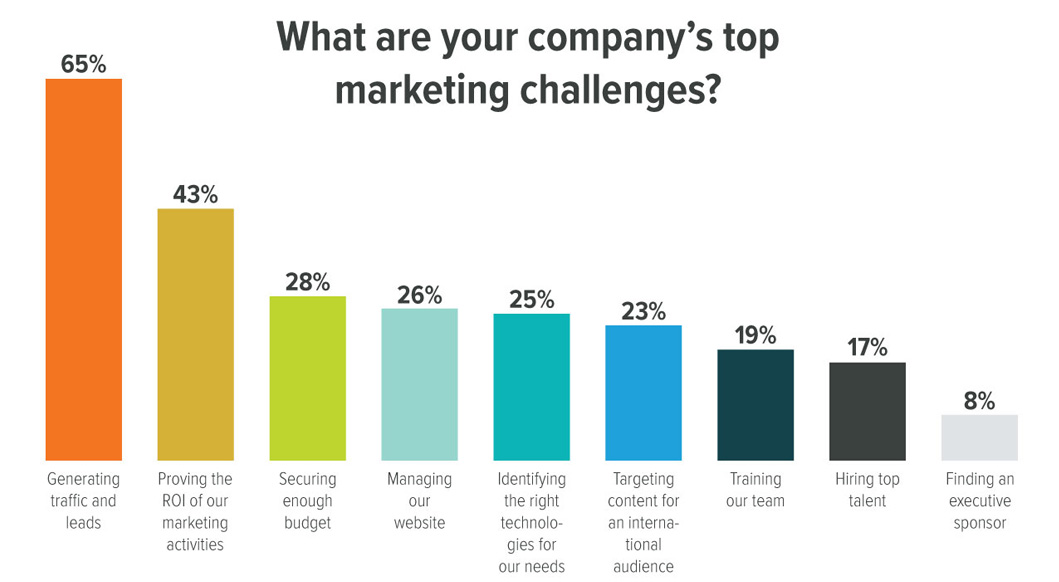 That's Why Local Lead Generation

is BIG Business!
What if you had a done-for-you system to deliver fresh, targeted leads for yourself or local biz owners in minutes from now?
You wouldn't have to hard sell.
You wouldn't have to "educate" them.
You wouldn't have to wait months to see results.
Why?
Because you're giving them exactly what they need right now…

leads, leads, and more leads that stuff cash in their pockets!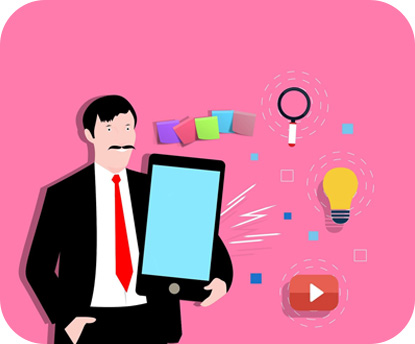 Many agencies are making over $50,000 per month creating lead pages, ads, and generating targeted leads. Now due to the current global crisis, that's about to skyrocket.
Plus, there are tons of potential clients needing lead page creation, ad creation, and lead generation right now on freelancing sites like Freelancer.com or Upwork.com.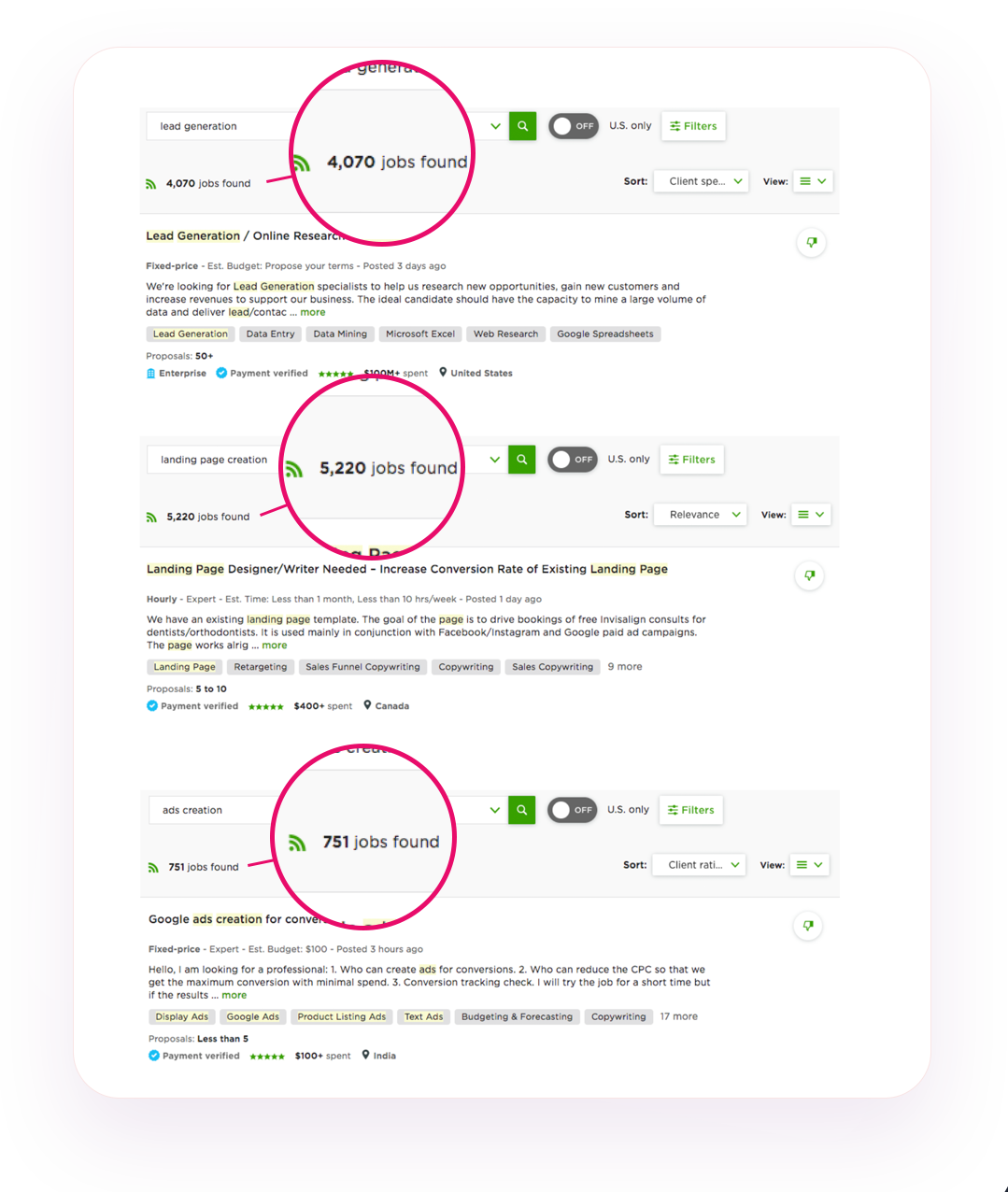 Problem is… Building Lead Generation Marketing
Campaigns is

HARD WORK
First, you need to design, build and customize a lead generation website.
Which means screwing around with Wordpress themes.
Finding and installing plugins and scripts.
Learning what makes a landing page convert.
Testing layouts.
Constantly fixing bugs and glitches.
Over-paying for glitchy funnel builders
Then, you need traffic.
Which means even more hours writing ad copy.
Setting up ad campaigns.
Checking you're not breaking any rules.
Going back and forth with Facebook and Google to get your ads approved.
Wondering why nobody is clicking your ads and why you're paying a fortune for every click!
That's why we built ...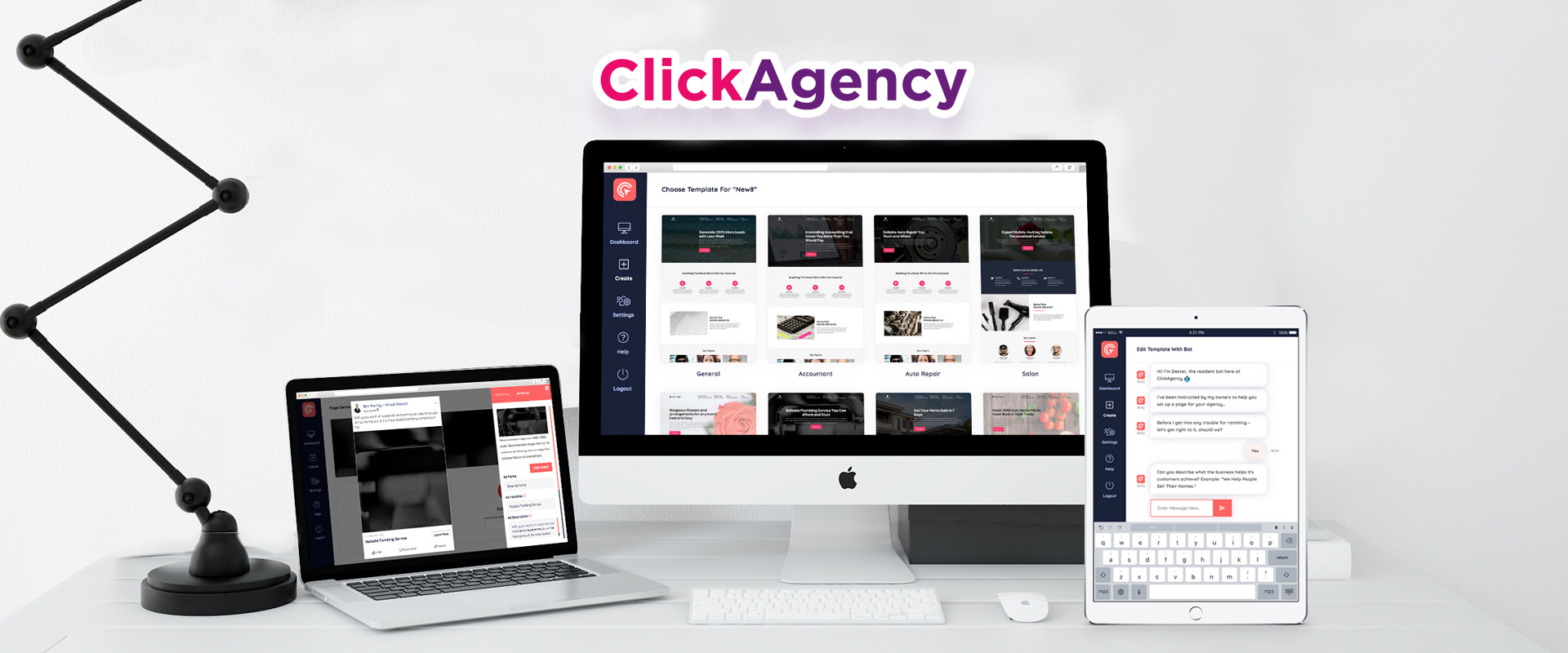 ClickAgency is the world's first SaaS that auto-creates

entire lead generation campaigns

from scratch without any coding, design tools, copywriting or staff.
INSTANT VIDEO LEAD GENERATION WEBSITE
DELIVERING HOT LEADS TO YOUR
PAYING CLIENTS ON AUTOPILOT
High converting layout, copy, and design
Mobile optimized and Google compliant
Automatic email capture technology that delivers leads to your clients on autopilot!
AUTOMATIC AD CREATION
BRINGING YOU HANDS-FREE
TRAFFIC AND LEADS OVERNIGHT
Autogenerated ads that perfectly match your lead generation pages for maximum conversions
Fully compliant with Facebook and Google
Proven to get clicks and local leads you can sell for big bucks!
"...already made money from it after one weeks use."
"After searching long and hard for a app that could do everything in one place, I can firmly say the hunt is over…WOW! ClickAgency is by far one of the best tools I've used to date and have already made money from it after one weeks use. I will be highly recommending this to all my friends colleagues in the marketing space, thanks so much. "
Malinda Jeanne K.
"...I'm very excited!"
"Have had some success selling freelancing and one-time video creation services, but I've been looking to scale my business to help leave by day job. ClickAgency looks to be the tool to help me finally accomplish this and I'm very excited! It's a lot easier to speak with clients when you can create an entire campaign that helps them get results instead of trying to sell just one piece of a puzzle they don't undersand."
Jason F.
It's like having a team of lead generation experts, web designers, conversion rate experts, and copywriters
in your pocket…
(...doing all the hard work
while you sit back and relax!

)
Pick From Tons of Gorgeous Campaign Templates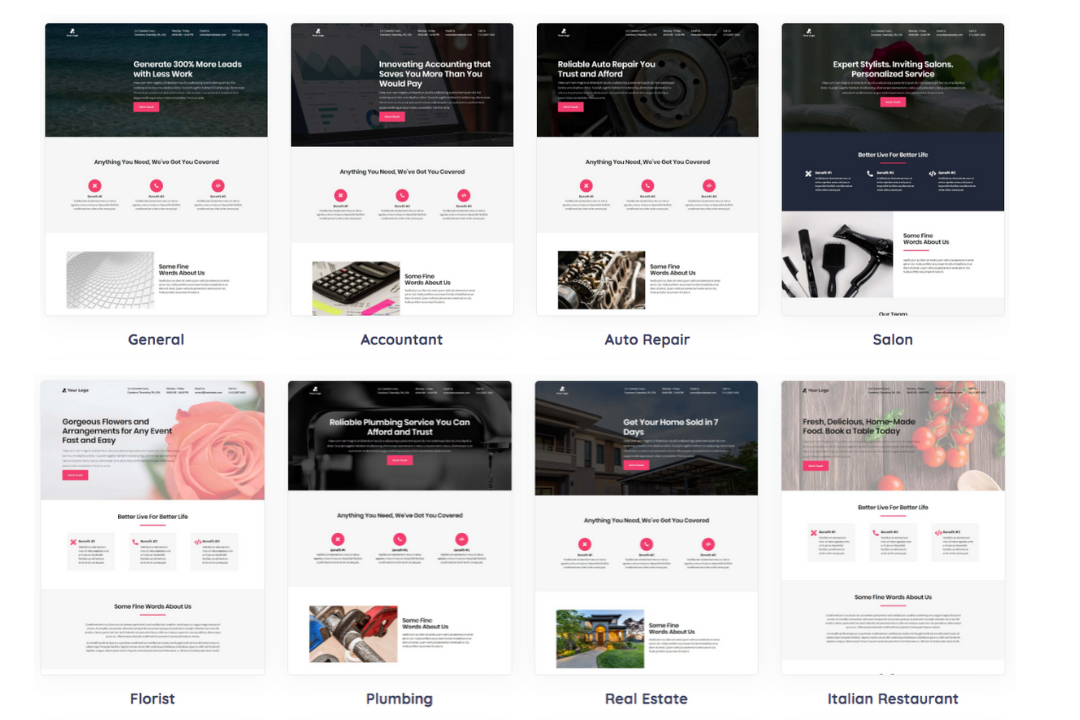 Let the Bot Create Copy, PPC Ads, and Drive Leads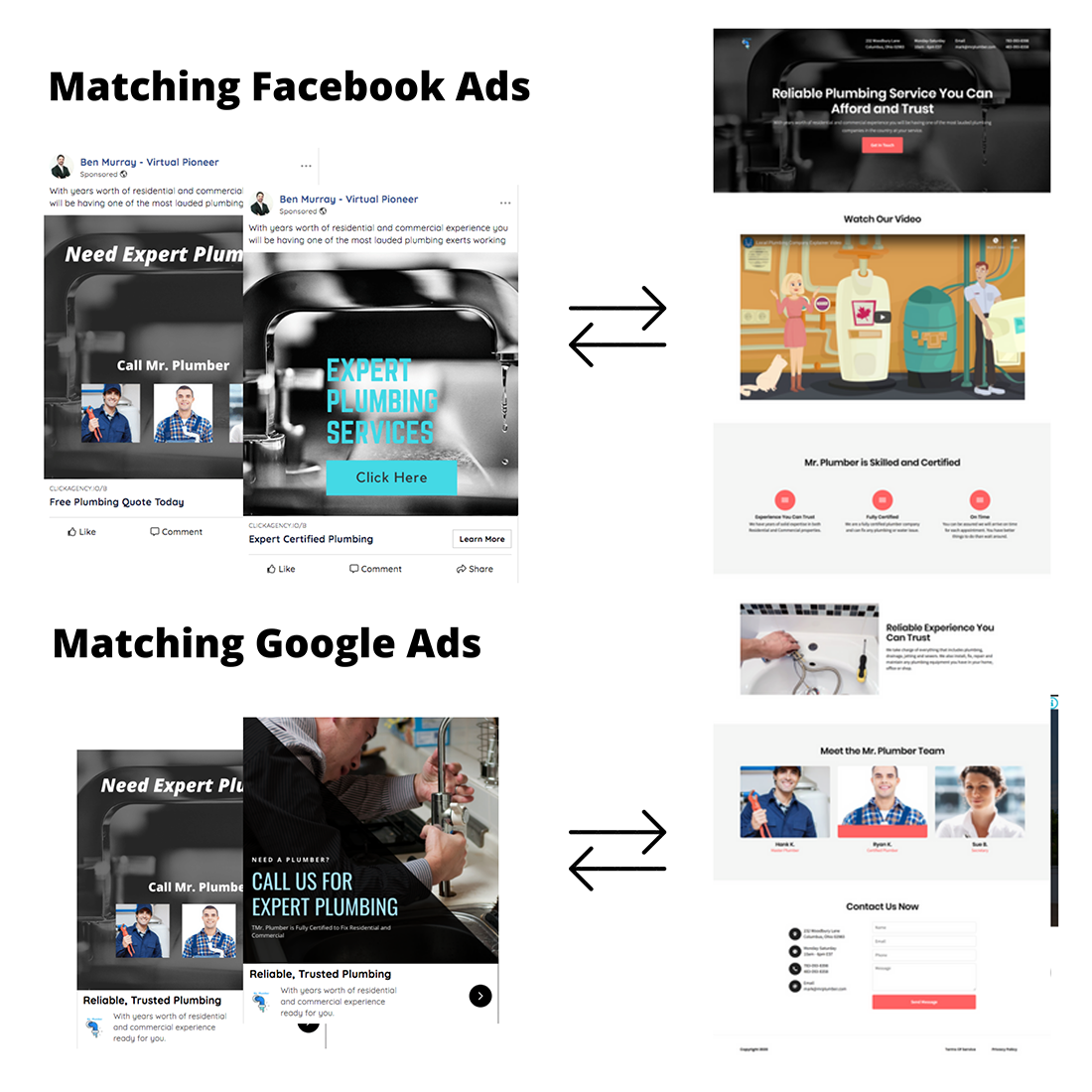 The
All-in-One Solution

For Total Market Domination
ClickAgency Works in 4 Steps:
Build Your Gorgeous, Fast-Loading Webpage Via a Simple Form
To begin creating a high-converting video lead page, pick what niche you would like and just fill out a simple form. Let ClickAgency know what your product or service is generally about, any images you want to be shown, and even videos you want to showcase. Our app will organize it into a beautiful landing page with targeting copy that loads ultra-fast, ready to capture leads.
Or, Talk to Our Smart A.I. Bot to Create Your Campaign
Or, you can simply chat with our smart A.I.-powered bot about what type of campaign you want to create. Our smart solution will learn about the product you're trying to promote and create the campaign for you!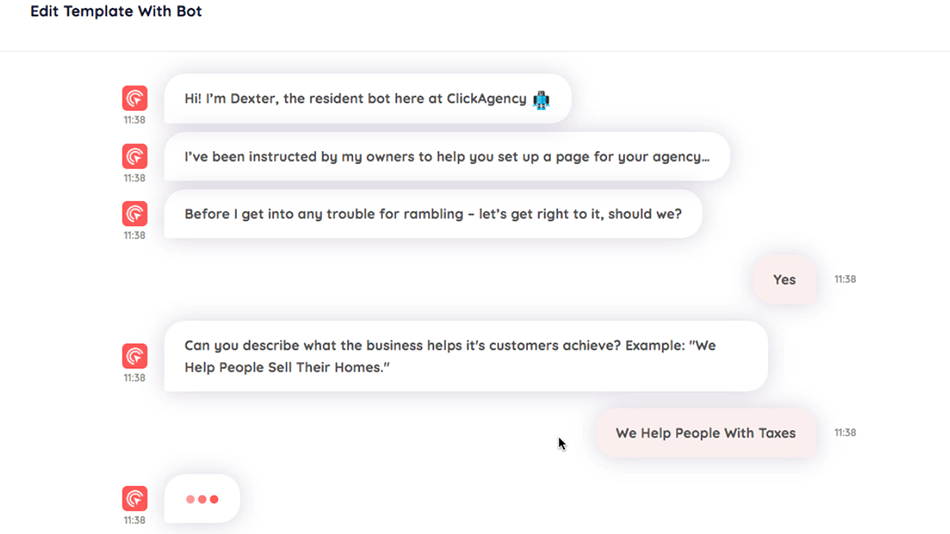 Preview Your Lead Page and Already Finished Ads
Then, after ClickAgency has created your landing page, preview it to see how you like and make any changes if necessary. Remember, ClickAgency will also create matching, congruent ads for you to send to Facebook or Google to get the traffic as well.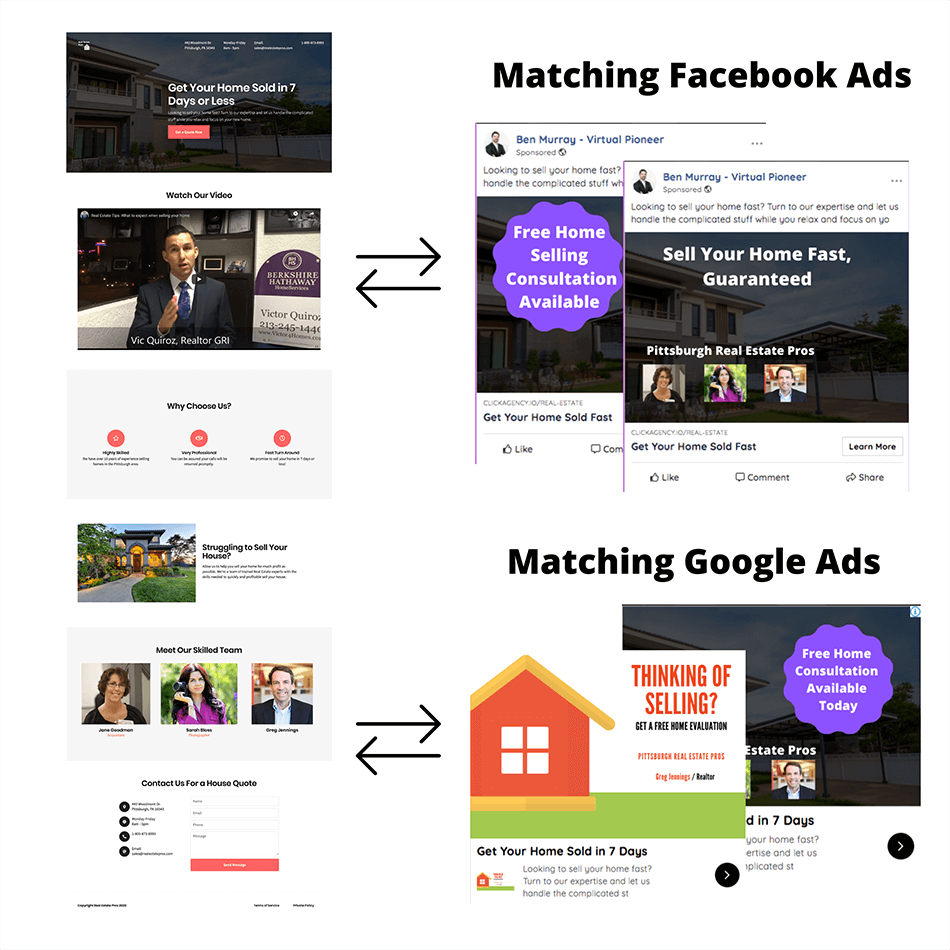 Log Into Your Ads Manager and Start Your Campaign
Then, when you're ready to start getting leads and making money, just log into your ads manager of choice and kick off your campaign. The ads are generated to match the offer and copy of your page so there is no fear of being disapproved or the offer not converting well.
Now everyone can start generating email leads, phone calls, signups, and profit for themselves or any local business.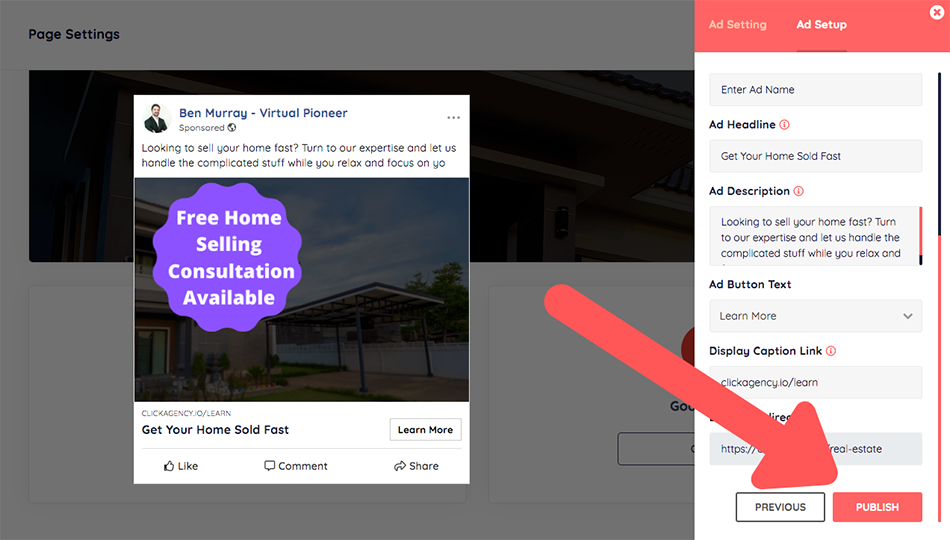 Check Out How Easy it is to Use ClickAgency: